This page was last updated on September 22, 2005 10:38 PM
---
Australian Daybill Poster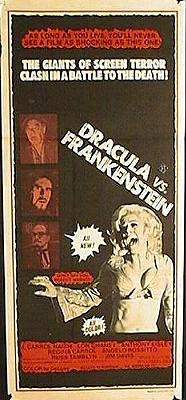 French Poster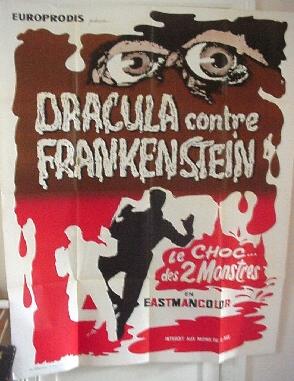 Swedish Poster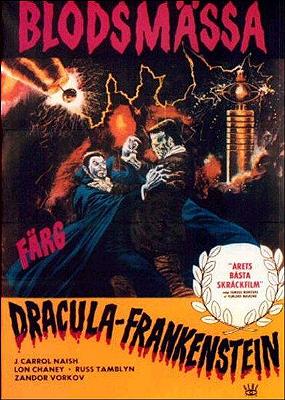 German Poster

German Lobby Cards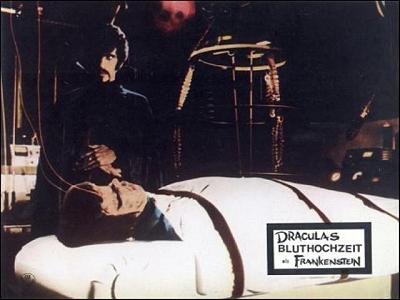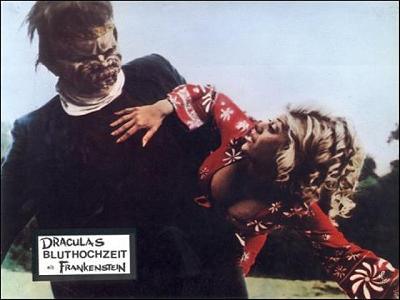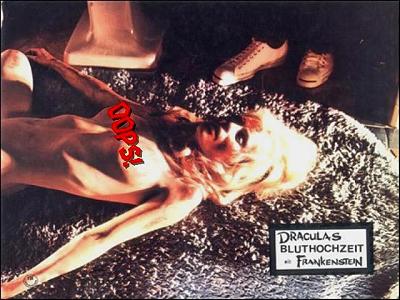 Mexican Lobby Cards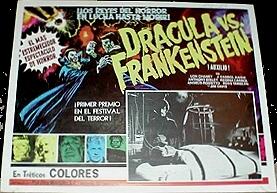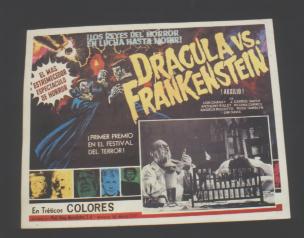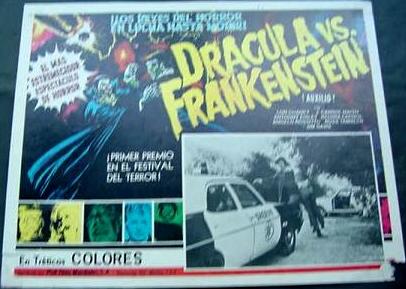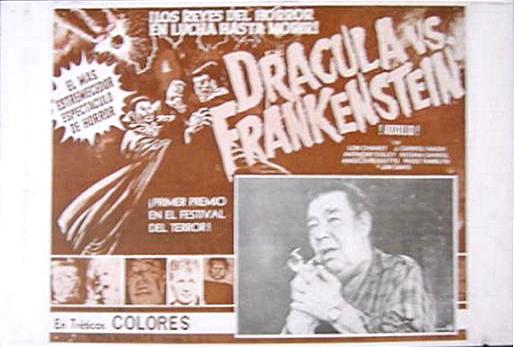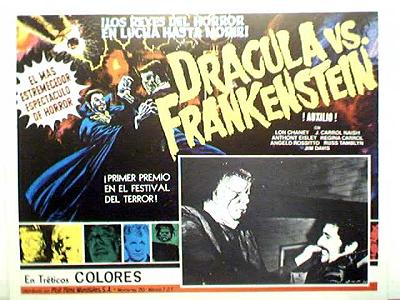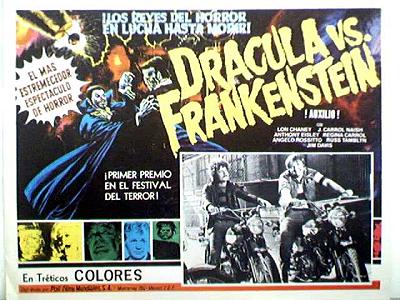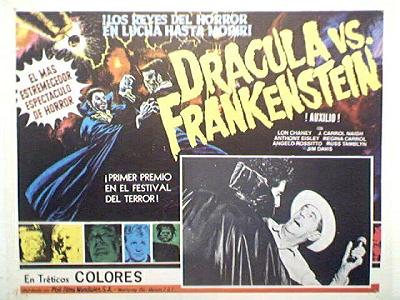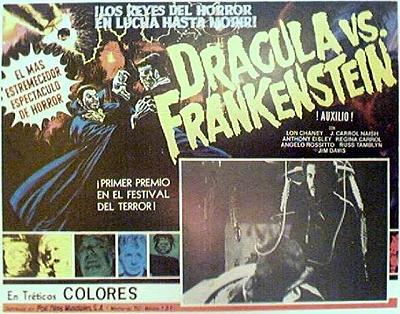 ---
Mexican Lobby Card from Jess Franco's film
Note: This lobby card is from the Jess Franco-directed film of 1969 "Monstruos del Terror",
released on one video under the title "Dracula vs. Frankenstein". It's a common misbelief that
new American-shot footage was filmed by Al Adamson. In reality, Al had nothing to do with
the American release of the Jess Franco film. It's possible that the use of the same title, plus the
use of Zandor Vorkov's image of Dracula from the Adamson film on this lobby card, has contributed
to the continued misbelief of Al's participation in the Franco film. See the main Dracula vs. Frankenstein
page of this site for a comment from Sam Sherman that verifies this misconception (link at bottom of this page).