This page was last updated on 03/29/03 09:40 AM
(Comments from Sam Sherman regarding widescreen can be read at the bottom of this page)
Widescreen vs Pan-and-Scan comparisons
NOTE: The frames on the left of each side-by-side image are from
the theatrical trailer, which only shows approximately a 1.85:1 portion
of the image. The movie itself was filmed in a full 2.35:1 ratio. The frames
on the right of each image are from the panned-and-scanned dvd.
These side-by-side comparisons should give you an idea of how much
is lost by not viewing BLOOD OF GHASTLY HORROR in widescreen.










---
Widescreen frames from the opening credits
NOTE: These are frames captured from the opening credits
of the panned-and-scanned dvd. These representative frames
appeared to be the anamorphically "squeezed" frames from the
Techniscope widescreen print. What I did here was to resize
the dimensions of each frame so they would appear as they would
if projected theatrically with an anamorphic lens to get the
correct 2.35:1 Techniscope ratio. I may have made a slight error
or miscalculation in assuming that ALL the frames I noticed
in the credits were anamorphically squeezed, and I based the
widescreen dimensions on some captures done from a different
2.35:1 widescreen movie, but this should give you a decent idea
of what BLOOD OF GHASTLY HORROR looks like in widescreen.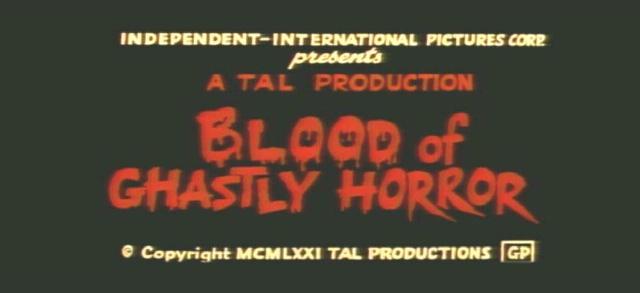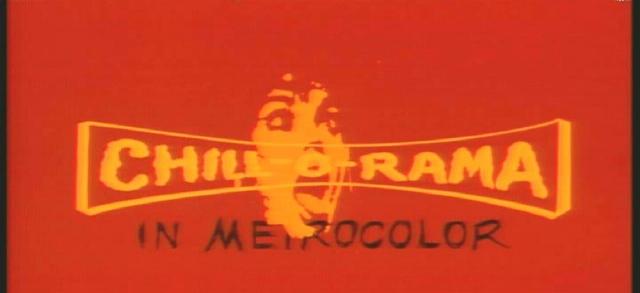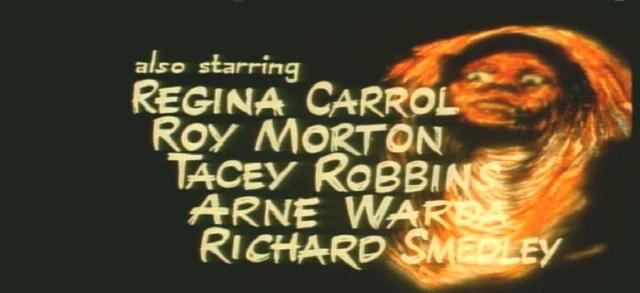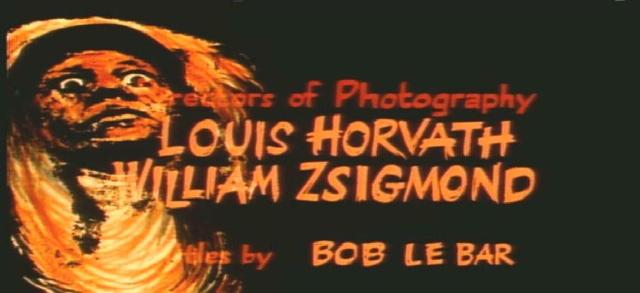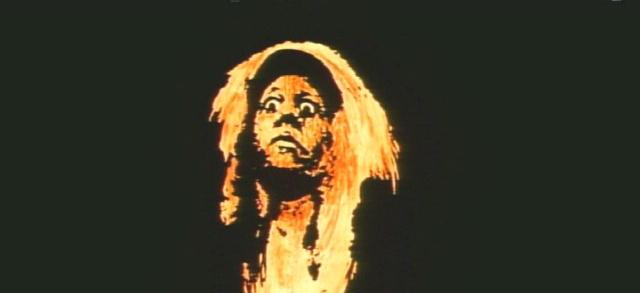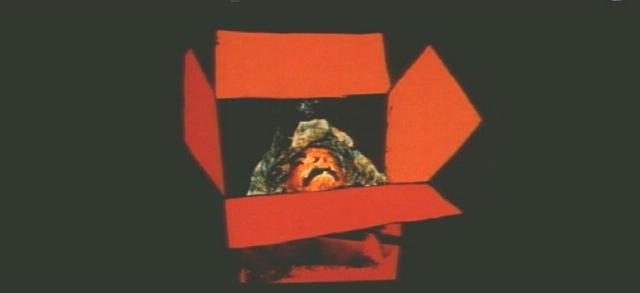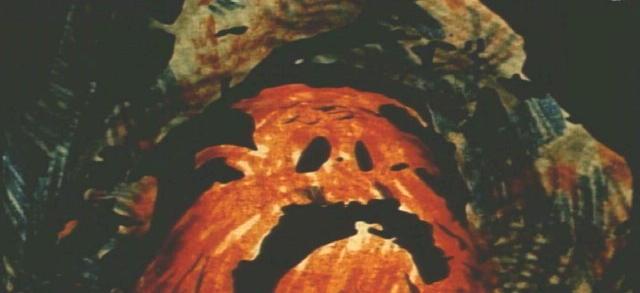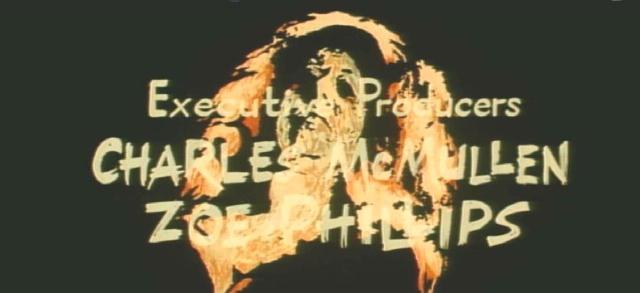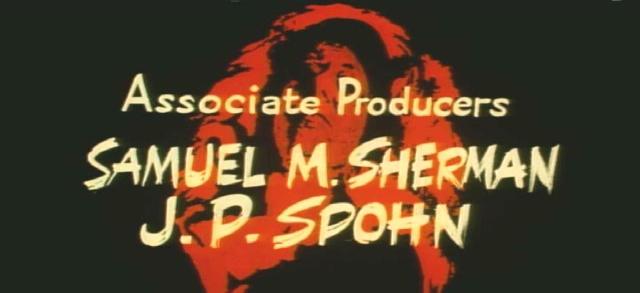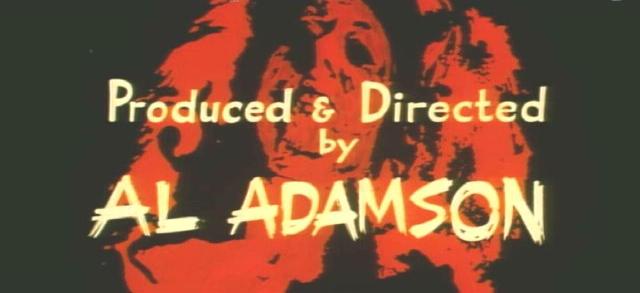 Sam Sherman's comments regarding widescreen:
Q: Sam, this subject has come up on a message board I frequent (in regards to TERROR OF FRANKENSTEIN), and people are wondering why no IIP dvds have been released in widescreen (although I realize that most of the films you've put out have mostly only been in a 1.85:1 matted ratio, and not 2.35:1 scope/anamorphic).

Have these full-frame releases from Troma and Image been due to a decision by you, or on the part of the distributors with whom you've set the deals up with? Myself and others are curious about this.
A: Re- Widescreen DVDs-

Most of the films we made and those we distributed were filmed on full frame 1:33 to 1 ratio, with the widescreen cropping of the full frame being done in the theatre projectors to 1:85 to 1. These widescreen versions would show less of the whole image not more. This way you see as much as is on the film as possible.

Re- Anamorphic 2:35 to 1 films-

We made and released few of these -

FEMALE ANIMAL is released on DVD in full letterbox.
CINDERELLA 2000 is planned for full DVD letterbox

Others we have may be released in full letterbox, if our video distributors will allocate a bigger budget to permit this. Most of the smaller independent video companies have a small market share compared to the major studios and cannot afford to allocate larger budgets to DVD prep work.
Q: Thanks for the 1.85:1 info....that's what I thought. Good to hear about CINDERELLA 2000....I wasn't aware that was done in scope. Hopefully, we might eventually get a BLOOD OF GHASTLY HORROR in widescreen? That was also a 2.35:1 ratio, wasn't it, as was the source film PSYCHO A-GO-GO?
A: BLOOD OF GHASTLY HORROR was released on TROMA (DVD, VHS) from center scan due to budgetary reasons and cost being too high to re-do this in Letterbox, based on projected sales. Comparatively little footage of PSYCHO A GO-GO was used in BGH.

We are now putting out the full PSYCHO A GO-GO on DVD from Troma, so the complete film and the story behind it (told in my commentary track) will be available.
Q: Excellent! I'm sure no one has seen PSYCHO A-GO-GO in a very long time.....the fans of BOGH will love that!